Simple, spacious, and highly energy-efficient. This incredible Aquarius dishwasher from Hotpoint has everything that you'd expect from a new dishwasher. With an energy efficiency rating of A+, 13 place settings, and four effective wash programs, this dishwasher is ideal for any home.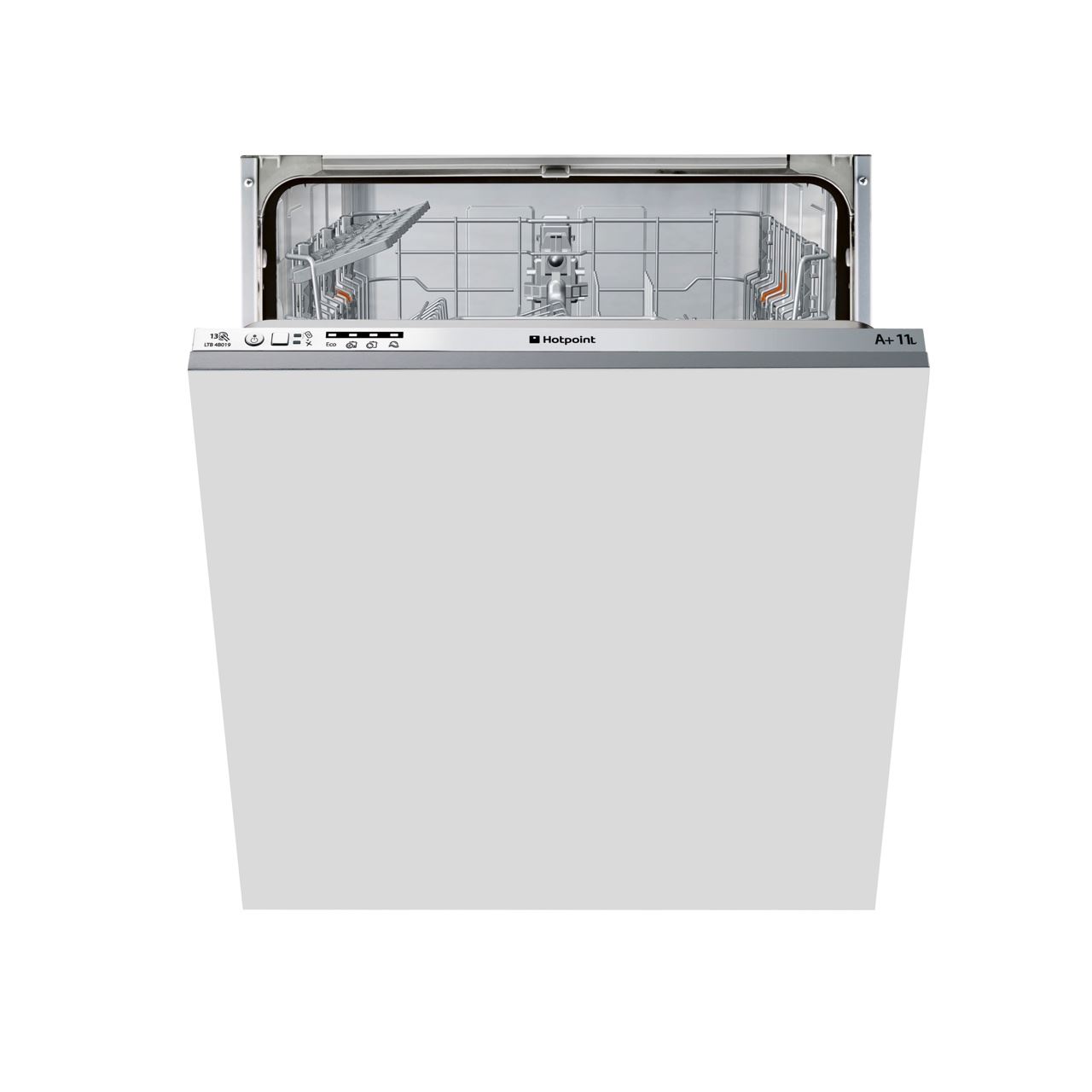 Incredible Savings
As this incredible Aquarius dishwasher has an energy efficiency rating of A+, your utility bills will be lower than ever when using this dishwasher. Besides saving money, each cycle will remain kind to the environment and reduce any guilt that you may have. Dishwashers can also be extremely disturbing to sleep during a cycle, which can be a prominent problem when living with others. With this state of the art dishwasher, you can run cycles at less than 50dB due to the systems energy efficiency.
Four Washing Programs
Living in a home where different meals are constantly cooked? If so, you'll know for sure different meals can leave your crockery heavily soiled. No matter how heavily soiled your crockery is, with the 4B019 you can expect to see results when you use any of the four cooking programs installed with this dishwasher. Cooking a variety of meals will also require using a variety of different sized crockery. With the four different washing programs, your crockery will also be highly effectively cleaned, no matter this size.
Hygiene+ Technology
When it comes to cleaning anything, hygiene is always a priority, especially when it comes to crockery and cutlery that has touched our hands and mouths. Hotpoint's 4B019 dishwasher uses a three-stage water filtration system that keeps all harmful germs and bacteria at bay. This dishwasher is ideal for homes with many people, such as family and shared accommodation, that could be vulnerable to bacteria and germs. With this Hotpoint Aquarius, you can assure to keep your crockery free of harmful germs and bacteria.
Order the A+ energy rated Hotpoint LTB 4B019 UK Dishwasher from Protech Domestic Appliances Limited today. You won't find a better price elsewhere. We offer a friendly local service, with delivery and full installation across Leek.