Stains are a part of everyday life, for everyone from children to adults, and the busier you are the more your clothing can suffer. For exceptional stain-busting look no further than the Hotpoint ActiveCare NM11 946 WC A washing machine, which delivers an intuitive laundry solution that takes the work our of caring for your clothing.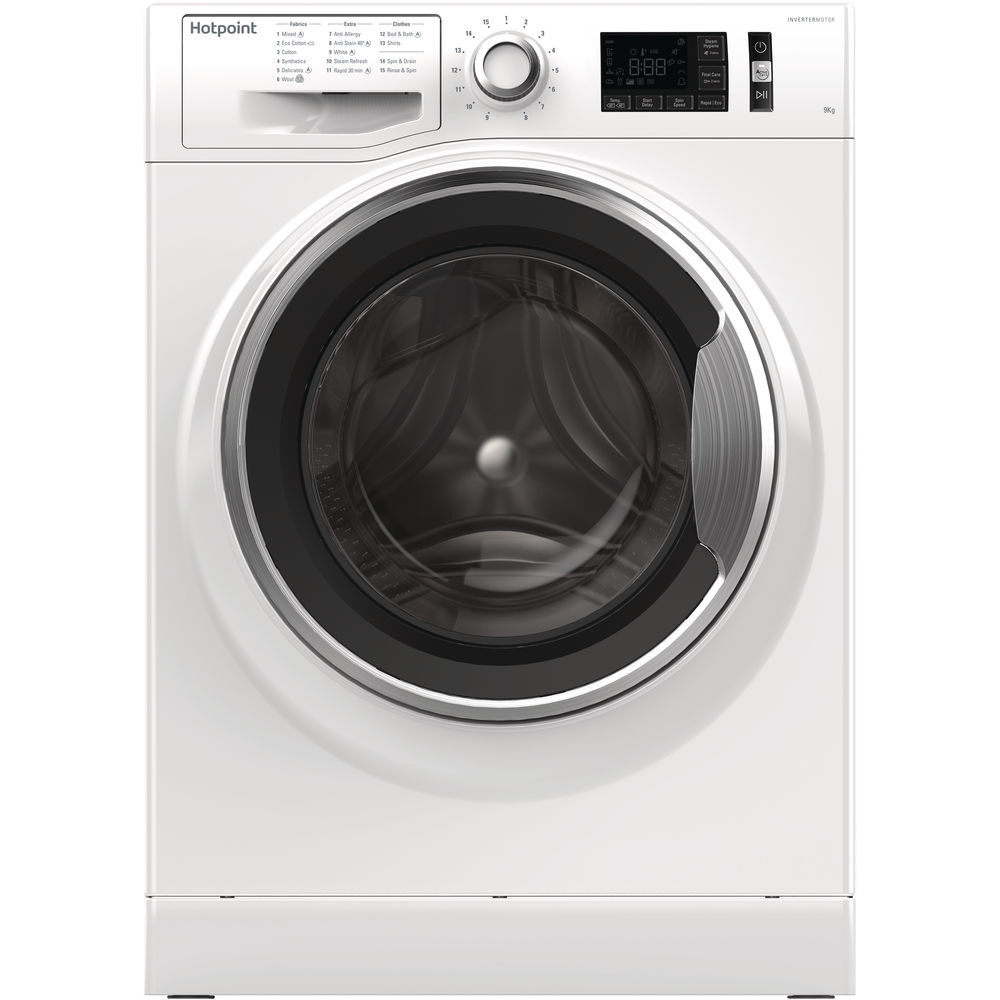 Boasting an impressive 9kg capacity, when bundled with the wealth of innovative programmes this Hotpoint machine is more than a match for even the largest of households. Holding the equivalent to 45 t-shirts in just one load, it ensures you run as few cycles as possible to keep running costs as low as possible. Also helping keep your energy healthy is the A+++ energy rating, giving a class-leading level of efficiency when in use. An A+++ rating means that this model has 30% less energy consumption than a standard A-rated washing machine.
Delivering best-in-class stain removal, the innovative ActiveCare takes care of your laundry, thanks to intelligent cleaning that removes the 100 most common stains found on everyday clothing.

Sometimes your clothes need to be refreshed but don't quite warrant the power of a full wash, for this Hotpoint has created Steam Hygiene and Steam Refresh. These provide the ultimate in care and protection to your clothing, restoring it to previous levels of freshness. The Steam Refresh injects new life into clothing in just 20 minutes. By penetrating, jets of steam deep into the fabrics odours are removed immediately, leaving them slightly damp at the end of the cycle to reduce creases for ironing. Once completed the cycle's steam has also removed 99.99% of the most common bacteria, without the use of any chemical additives.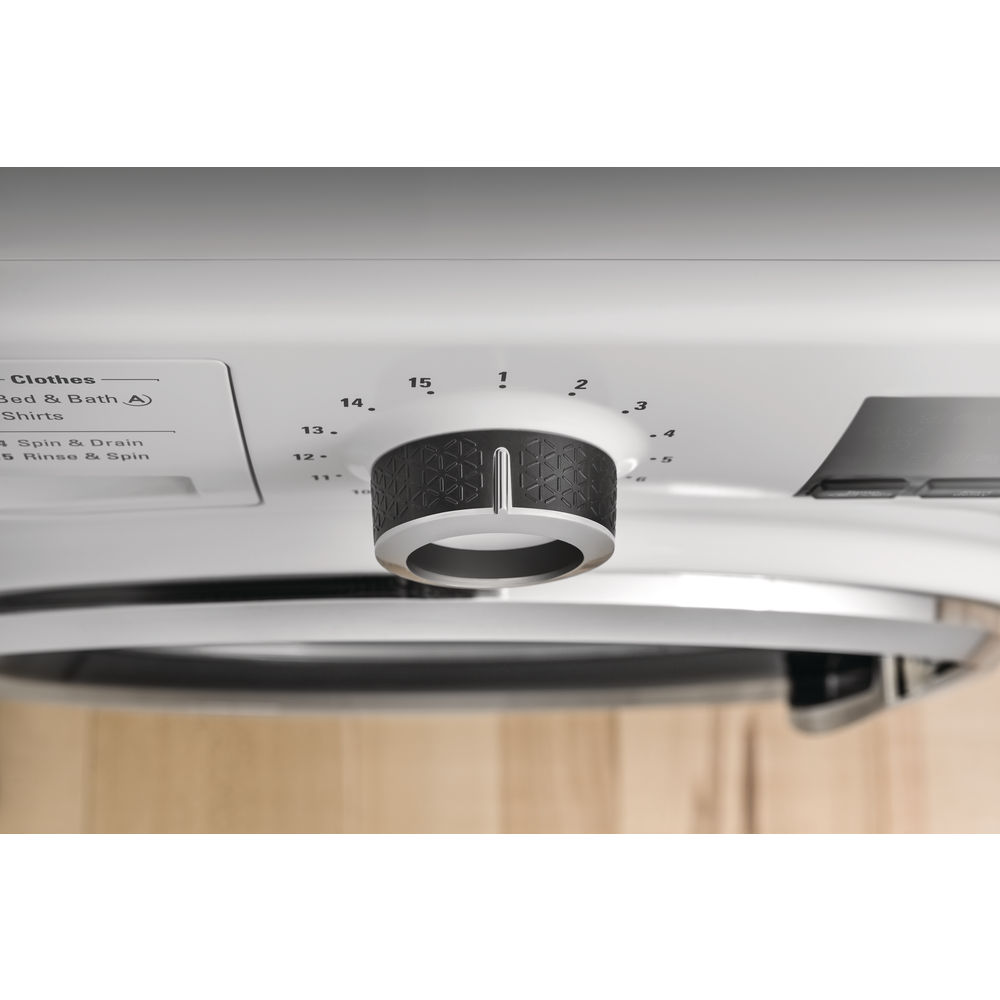 But what happens if you forget to add something before you start your washing cycle? Hotpoint's Stop&Add you can pause your cycle during the first few minutes, even better doing so doesn't compromise on wash performance. Depending on your needs there are both Rapid and Eco modes to speed up or save energy respectively. Rapid reduces the total wash duration by 50%, whilst Eco reduces consumption down by up to 20%.

Once your cycle is over Final Care activates. Using intelligent drum movements, the Hotpoint keeps you clean laundry moving, helping to keep it soft and reduce creasing.
For a great deal on the
Hotpoint NM11 946 WC A UK Washing Machine
, order in store or online from Protech Domestic Appliances Limited. We deliver across Leek. For friendly customer service and local appliance expertise, shop with Protech Domestic Appliances Limited.