Washing and drying your clothes has never been easier than what it is with the Indesit BI WDIL 7125 UK washer dryer. This incredible washer dryer can produce fully washed and dried clothes in less than 45-minutes. For busy households, this incredible appliance in a classic crisp white design is ideal for your home.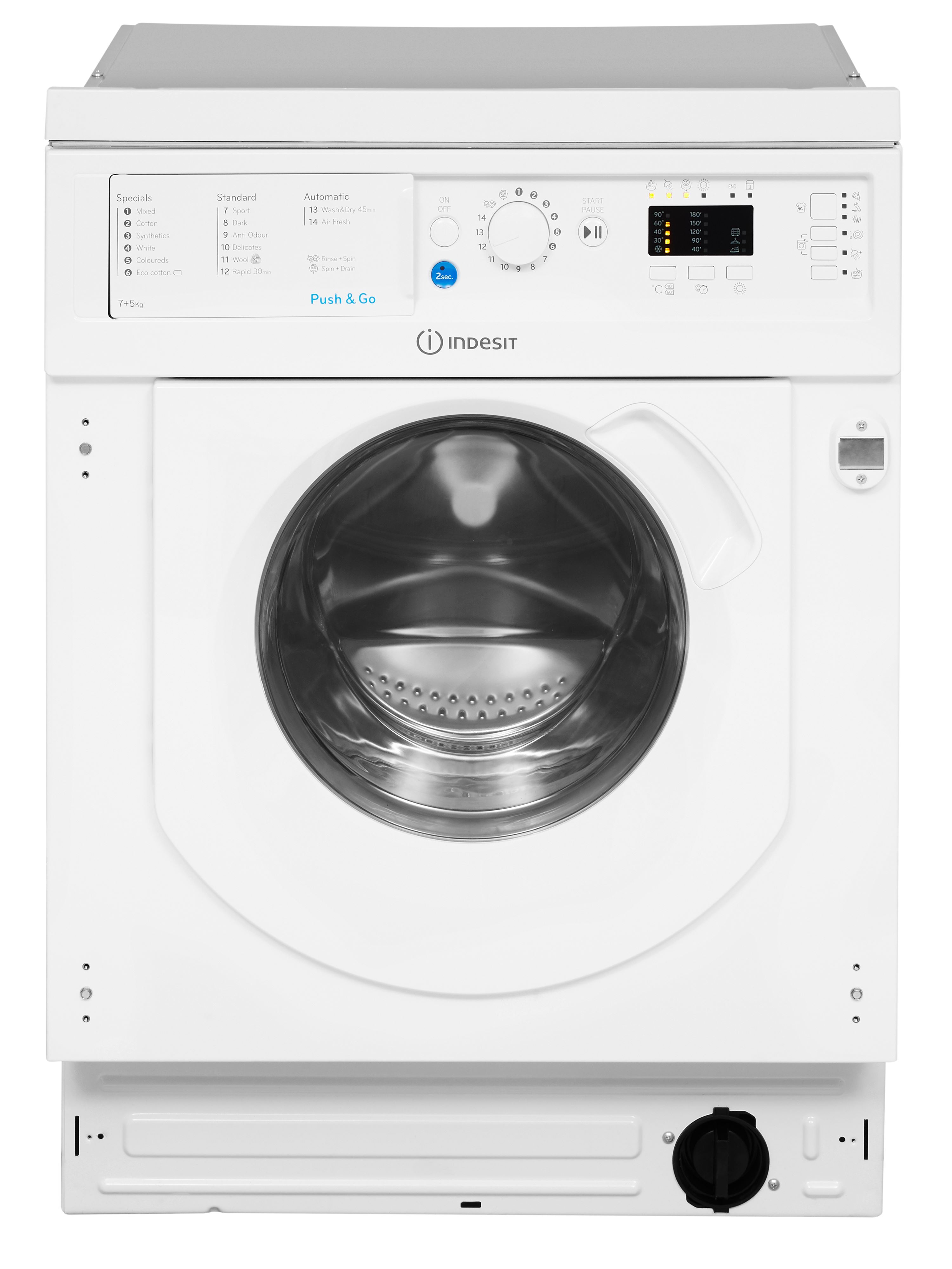 Wash&Dry 45
How good would it be to have ready to wear, washed and dried clothes in less than an hour? With this innovational washer dryer from Indesit, clean and dry clothes within the hour is a possibility. On the cycle is an automatic cycle option called Wash&Dry 45, which will wash and dry the entire load within a mere 45 minutes. As previously mentioned this magnificent dryer is ideal for busy households where people inside the home do not have much chance to wash and dry their clothes.
Antiodours Option
Smells such as fried food, sweat, and smoke can linger on clothes and be tough to remove, even after the item of clothing has had a cycle in your washing machine. With Indesit's BI WDIL 7125 UK washer dryer, tough scents can be removed with the antiodours washing option, which can efficiently remove tough strong scents from a multitude of different items of clothing including, tops, trousers, and dresses.
Perfect For Sports Clothing
Many items of sportswear do not require ironing due to the material they are made from or certain materials losing their efficiency from the heat of the iron. The Indesit BI WDIL 7125 UK washer dryer has an advanced sports-specific washing option to efficiently wash sports clothing. This prevents any damage that regular washer-dryers or washing machines may do to sports clothing. For sportsmen or families where members consistently take part in sporting activities, this is the ideal laundry appliance for you.
To find out more about the Indesit BI WDIL 7125 UK Washer Dryer contact us at Protech Domestic Appliances Limited, with flexible delivery options in the Leek area. Call us today on 01538 388138, or if you wish to find out more about the BI WDIL 7125 UK Indesit Washer Dryer visit our website for more information.