Washing your dishes and crockery in an energy-efficient manner has never been as easy as it is with the incredible DFG 15B.1 UK dishwasher from international appliance specialist, Indesit. Featuring a grand total of 13 place settings and the innovational Rapid 40 feature, you will not be left disappointed or with inefficiently cleaned dishes with the DFG 15B.1 UK from Indesit.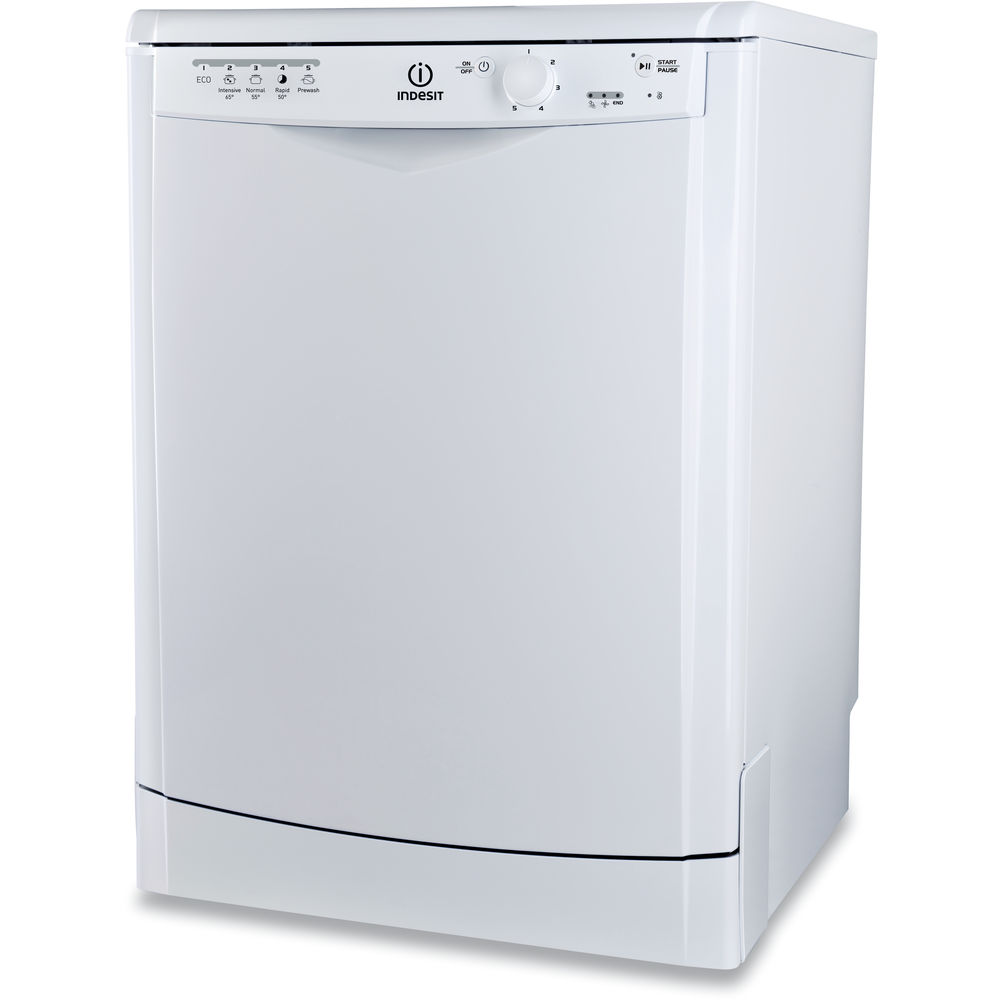 Rapid 40
Forgot to load the dishwasher before the next meal? With many dishwashers, forgetting to put your dishes in the dishwasher before a meal is a disruptive error that would require to you to manually clean or your dishes in your sink before easting a meal, which could lead to your dishes being inefficiently cleaned. With the DFG 15B.1 UK dishwasher from Indesit, your dishes can be cleaned in just 40 minutes, the same amount of time that it takes for your food to be cooked. This way, you won't have to get your hands dirty in your sink manually cleaning dishes.
Save Money On Your Energy Bills
The more energy-efficient your electronics, the more significant the reductions on your heating bills. The magnificent DFG 15B.1 UK dishwasher from Indesit has an outstanding energy efficiency rating of A+, meaning your energy bills will be lower than ever before! In this day and age, energy-efficiency and reducing the negative impact you have on the environment is incredibly important. Not only will you save money on your energy efficiency bills with the DFG 15B.1 UK, but you will also improve the impact that you make on the environment.
13 Place Settings.
Yes, you heard it right, 13 different place settings! If you're looking to clean your dishes in the most efficient way possible as accurate for what is inside the dishwasher, then DFG 15B.1 UK dishwasher from Indesit with 13 different place settings may be exactly what you're looking for.
To find out more about this Indesit Dishwasher, contact us at Protech Domestic Appliances Limited, with flexible delivery options in the Leek area. Call us today on 01538 388138, or if you wish to find out more about the DFG 15B.1 UK visit our website for more information.