Making your laundry cycle more efficient isn't just about saving time but also about getting brilliant results first time, and with minimal energy consumption. The Indesit IWC 81252 ECO UK Washing Machine is purpose-built to reduce effort, money and time spent loading and unloading laundry.

A generous 8kg capacity means an average family can wash a week's worth of clothing with ease, combine this with the 1200rpm variable spin speed and A+++ energy rating and you can see this Indesit washing machine is built for both performance and efficiency.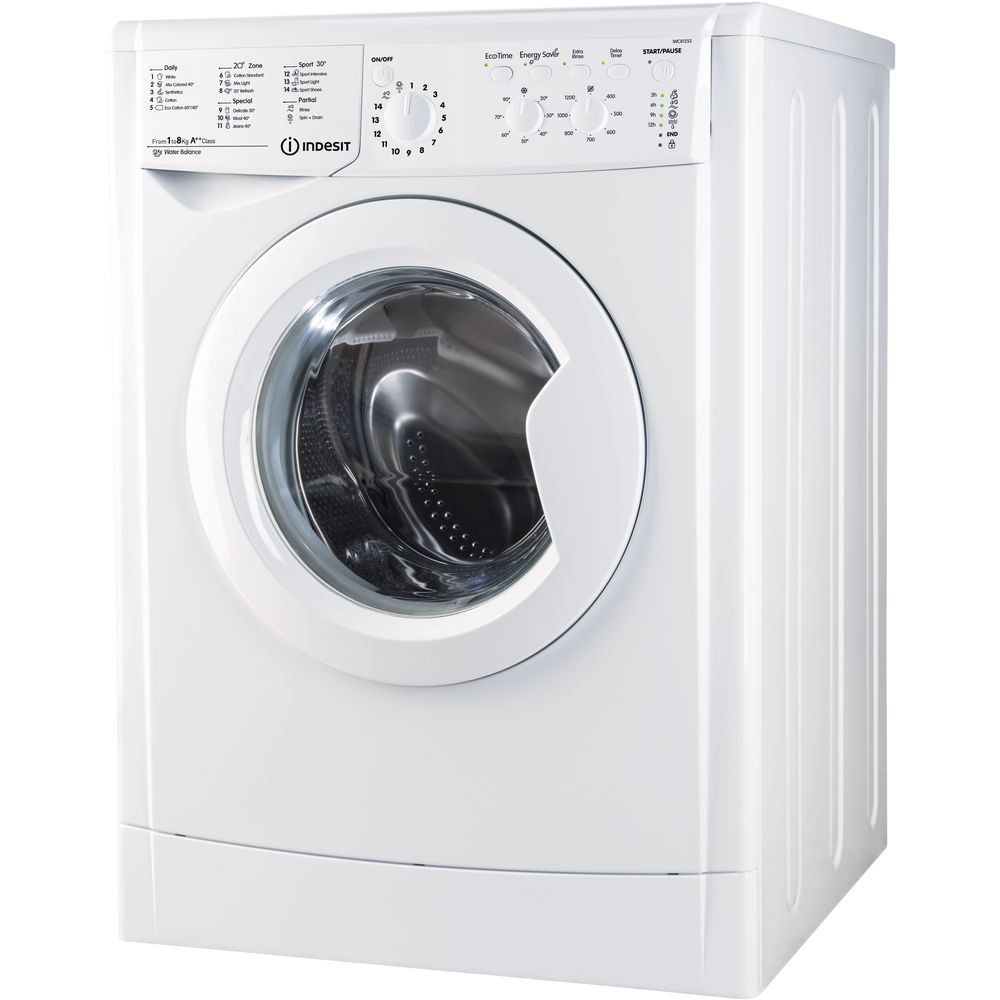 To achieve the ideal wash this appliance is packed with the innovative feature and cycles that Indesit is known for. This includes a fantastic array of wash cycles that make configuring to your needs an absolute breeze. With Water Balance Plus technology the IWC 81252 ECO UK adapts the amount of water used in each of these cycles precisely, to achieve the perfect balance between performance and efficiency.

Everyday cycles include Cotton 60, the ideal programme for a standard load, as well as Cotton 40 which lowers the temperature for loads that require extra care with the same level of stain removal. There's even a cycle perfect for denim clothing like your favourite jeans, the perfect wash is achieved by directing cleaning between the tough fibres where dirt and stains bed in.

For those passionate about keeping fit this model also features multiple cycles dedicating to keeping your kit fresh and ready to use again. The dedicated Sports Cycle uses water saturation and configured drum rotations to remove the most common dirt and odours found when running or playing any other sports. This is complemented by the Shoe Sport cycle that restores trainers by refreshing smell and removing stains, all whilst keeping your shoe's original shape.
To find out more about this Indesit Washing Machine contact us at Protech Domestic Appliances Limited, with flexible delivery options in the Leek area. Call us today on 01538 388138, or if you wish to find out more about the Indesit IWC 81252 ECO UK Washing Machine visit our website for more information.